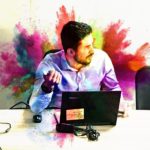 About Candidate
• Over 11 years of IT experience including 9 years working on Agile and Waterfall projects.
• Strong understanding of SCRUM and PMI project management methodologies.
• Ability to analyse and design the business process and user story.
• Ability to develop 'As-Is' and 'To-Be' process maps from user interviews.
• Ability to identify process KPIs and Improvement scopes.
• Ability to elaborate prototype Low-Fidelity and High-Fidelity Prototypes with Pencil project
Areas of Expertise: SCRUM, AGILE, Design Sprint, PMI, PMO, BPM, BPMN, Microsoft Project, Microsoft Visio, Microsoft Power BI, Bizagi Modeler, SQL, Pencil Project.
Location
Education
D
Diploma of Information Technology with Front-end and back-end web development specialization
2022
Mindroom Innovation PTY LTD,
Work & Experience
S
Scrum Master / Project manager
03/01/2021 - 06/08/2022
April 9 Digital Consulting
April9 is a full-service web and software development agency, covering every aspect of the development cycle: from conceptualization, business analysis and prototyping to the development and deployment of a complete solution. April 9 provides services for wide variety of industries such as Education, Finance, Transport, Retail and Real Estate. Duties: Organize and facilitate project planning, daily stand-ups, reviews, retrospectives, sprint/release planning, demos and other Scrum-related meetings Track and communicate team velocity and other development metrics with, and to all affected teams and management Working with key users to gather business requirements, suggesting new features, mapping business process and procedures making functional specifications and user stories in Jira. Designing and executing test plan and test execution for the systems software using Xray test management Acting as an interface between the technical team and the business team. Helping the clients for decision-making providing reports such as Sprint burndown, earned value, and sprint velocity