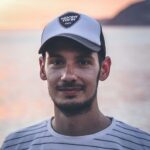 About Candidate
I'm a Web Developer with 15 years of experience, delivering professional solutions using large tech stacks
focused on providing the best UI/UX experience.
Location
Education
J
JavaScript Developer
2022
36h JavaScript course in coderhouse.com academy. https://www.coderhouse.com/certificados/6261f41d03be0d001970a613?lang=en
R
The duration was 28 hours taught over 7 weeks, fulfilling all academic requirements in coderhouse.com https://www.coderhouse.com/certificados/6346e8d1e4fcbd000ff6c823?lang=en
W
Web Development Diploma
2023
In Progress
Work & Experience
W
Web Developer
12/03/2023 - 12/04/2023
Juicebox is the biggest agency in Western Australia where I'm performing as Web Developer.
F
Founder | Web Developer | Support
12/03/2023 - 12/03/2023
Epimedia Estudio is agency I founded and where I worked for 10 years, managing, developing, and giving support for all the projects, working with clients and teams. Tasks: Web Developer, Web Project Manager, Support/Maintenance, Hosting Manager.
W
Web Developer Freelance
12/03/2023 - 12/03/2023
Web Developer
W
Web Developer
12/03/2023 - 12/03/2023
Web Developer